Ebbsfleet United will hit the road in style after agreeing an initial one-year deal with Bayliss Executive Travel to provide away transportation for the club. And not only will the Deal-based firm be responsible for all first-team executive away travel but the agreement also includes transportation for our youth academy scholars between Stonebridge Road and the Cobdown training complex.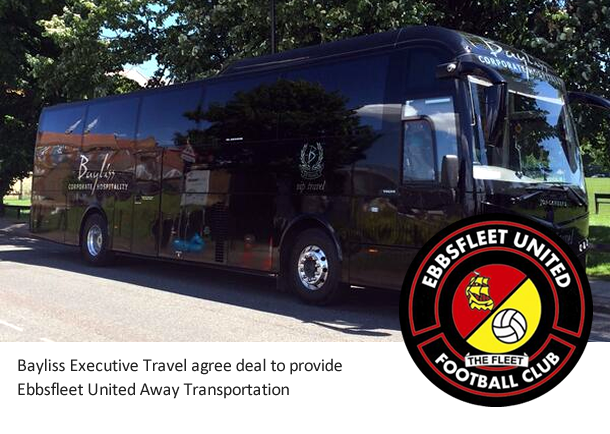 Alistair Bayliss, managing director, said: "We're delighted to be the Official Travel Partner of Ebbsfleet United FC and hope to be an important part of the smooth running and success of the Football Club in the coming years. It's a wonderful addition to our Company Portfolio and I'm confident with Steve Brown at the helm, and the infrastructure the club is putting into place with the Academy, it's an exciting place to be and success is just around the corner."
...
Excerpt taken from Ebbsfleet United news story, dated 11th July 2014, read the full story on the link below.
Original article: http://www.ebbsfleetunited.co.uk/home/bayliss-bus-boost/